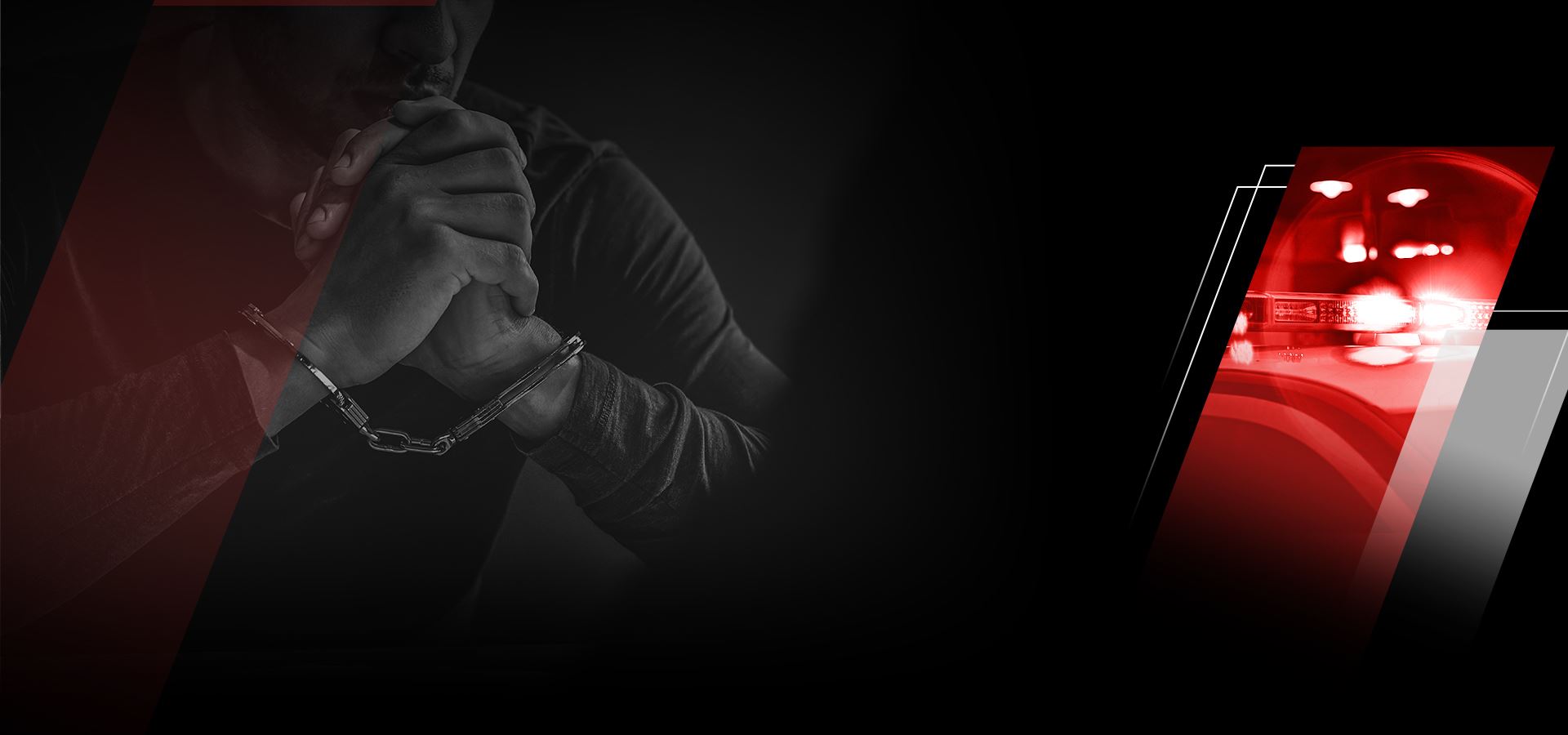 Assault
Boldly Defending Your Best Interests
Austin Assault Defense Attorneys
Types of Assault Charges in Texas
Assault is one of the most common charges filed in Texas. Because it is a violent crime, it is taken very seriously. However, you can be found guilty of assault even if you did not injure – or even touch – the victim. There are several different types of assault. The severity of the charge and the possible punishment depends on the circumstances involved.
Texas law defines "assault" as intentionally, knowingly, or recklessly causing bodily injuries to others, or knowingly threatening another with imminent bodily injury.
---
Contact our Austin assault lawyers if you are facing charges. Call us today at (512) 359-3743!
---
Simple Assault in Texas
In Texas, a simple assault charge is a Class A misdemeanor which could result in one of the following penalties:
a fine not to exceed $4,000;
confinement in jail for a term not to exceed one year; or
both such fine and confinement.
The classification for this type of assault depends on what you are accused of. Threats alone will be considered a Class C Misdemeanor. However, this can be elevated in certain circumstances. For example, it is a Class A Misdemeanor if the threat is made to a victim who is elderly or disabled.
An assault that causes bodily injury is a Class A Misdemeanor. Again, this can be elevated to a third-degree felony if the victim comes from a certain class of people (such as a public servant or volunteer firefighter). This is why you need an Austin assault defense attorney from Smith & Vinson Law Firm to review the charges that you are facing.
Domestic Assault Charges in Texas
Domestic Assault occurs when both the offender and the victim are members of the same family or household. Domestic assault can be characterized as either a misdemeanor or felony, depending on your criminal history.
Assault vs. Aggravated Assault in Texas
While Assault requires intentionally, knowingly, or recklessly threatening, causing physical contact, or bodily injury to another person.
An offender commits aggravated assault when they intentionally, knowingly, recklessly, or with criminal negligence cause bodily injury to another person or used a deadly weapon.
Is Aggravated Assault a Felony in Texas?
In Texas, aggravated assault is a felony offense. Aggravated assault is a second-degree felony, punishable by between 2 and 20 years in prison and a fine of up to $10,000.
Aggravated assault can also include threats of impending serious bodily harm while acting in a manner that puts someone else in fear and reasonable belief of an imminent attack. As this type of offense is considered particularly dangerous, it carries harsher penalties than a standard assault and is classified as a felony in the state of Texas.
Sexual Assault & Aggravated Sexual Assault in Texas
Both sexual assault and aggravated sexual assault are typically rape or molestation cases. Sexual assault is a second-degree felony and aggravated sexual assault is a first-degree felony.
What Is 3rd Degree Battery?
In Texas, the term "third-degree battery" is not commonly used to describe assault charges. Instead, Texas law categorizes assault offenses into different degrees based on various factors.
Here is a general overview of assault offenses in Texas:
Assault: In Texas, assault is defined as intentionally, knowingly, or recklessly causing bodily injury to another person. It is typically charged as a Class A misdemeanor, punishable by up to one year in county jail and a fine of up to $4,000.
Aggravated Assault: Aggravated assault is a more serious offense that involves causing serious bodily injury to another person, using or exhibiting a deadly weapon during the assault, or assaulting certain protected individuals such as law enforcement officers. Aggravated assault can be charged as a felony, ranging from second-degree to first-degree, depending on the circumstances. Penalties can include imprisonment and significant fines.
Assault Defenses in Texas
Just because you have been arrested for assault, does not mean you are guilty. Police will often make an arrest on very little evidence. Something as simple as a neighbor calling to report a loud argument could easily lead to an arrest for assault. If you are charged, there could be a number of defenses available, including:
Self-Defense
Defense of Others
Mutual Combat
Necessity
Duress
Insanity
Mistake of Fact
Involuntary Intoxication
Castle Doctrine
Central Texas Assault Attorneys
The State of Texas aggressively prosecutes cases when there is an alleged victim. This is why you need to mount an aggressive defense. The State of Texas is working against you. You need someone working for you. We will work for you. Smith & Vinson Law Firm represents client's accused of assault crimes in Austin, Round Rock, Georgetown, Cedar Park, Leander, Taylor, Hutto and all around the Central Texas area. Contact us now for a free consultation at (512) 359-3743.
What To Do If You've Been Charged With Assault
Do not talk to the police, except to provide identifying information, such as your date of birth or name. The police will say anything to elicit a response from you. They are allowed to lie to you in order to get you to say what they want. Nothing you tell them will help you; it will only be used against you. If questioned, tell them you cannot speak without an attorney present. Do not sign a waiver of your rights.
Call Smith & Vinson Law Firm. Once you have politely and firmly asserted your constitutional rights, you need to call an Austin assault defense attorney who will fight for you. At Smith & Vinson Law Firm, we are on call 24/7. Call us immediately so that we can begin gathering information, interviewing witnesses, and protecting your rights.
Do not contact the victim, even if he or she is a member of your household. If you become subject to a restraining order, follow all restrictions.
If you are in jail, do not talk to anyone about the case. All phone calls in and out of the facility are recorded and may be used against you. Further, anything you say to a cellmate could potentially be used against you at trial. The only person you should talk to if you are in jail is your attorney.
In one instant, a heated argument can turn into an assault conviction and a criminal record. If you are facing assault charges, don't wait. Call Smith & Vinson Law Firm. Jarrod Smith and Brad Vinson are Texas defense lawyers available 24/7 to protect your rights. Let us fight for you.
Austin Assault Defense Lawyers
If you have been arrested or charged with an assault offense in Austin, Round Rock, Georgetown, Travis County, Williamson County, Hays County, or any of the surrounding areas in Texas contact Smith & Vinson Law Firm.
At Smith & Vinson Law Firm, we take your assault charges seriously and fight to protect your constitutional rights. Jarrod Smith and Brad Vinson are aggressive trial lawyers that will fight for you from day one to get the best possible resolution for your case.
---
Contact our office today for a free initial consultation with our Austin assault defense lawyers. We can be reached at (512) 359-3743.
---
What Makes Us Better

The Defense You Need

Bold & Fearless Criminal Defense

Former Prosecutors on the Team

Honest & Straightforward Legal Guidance

Highly Personalized Representation
Sexual Assault

NOT GUILTY on Sexual Assault and two other lesser included charges. Our client said from day one he was an innocent man. ...

Sexual Abuse

ONE COUNT OF CONTINUOUS SEXUAL ABUSE OF A MINOR; THREE COUNTS OF AGGRAVATED SEXUAL ASSAULT OF A MINOR; TWO COUNTS OF ...

Sex Assault Investigation

Our client had an affair with a married woman. When her husband found out, she accused our client of rape. She called ...

DWI .24 Blood Warrant

Our client was an older male, working professional, and was stopped leaving downtown Round Rock for a traffic violation ...

Assault Family Violence

Our client was charged with Assault Family Violence during an altercation with his girlfriend after a night out on 6th ...
Recent Client Reviews
Earning Our Reputation by Protecting Yours
Their Passion for the Law Is Unmatched

I have my life back and I owe it to them.

- Former Client

Exceptional Legal Strategies

Jarrod and Brad used what I consider exceptional legal strategies and won my case...

- Mike

Top Notch Lawyers

Top Notch Lawyers! They spent countless hours working and reviewing my case and ensuring that my case was dismissed.

- Arion
Free Consultation
Let Us Defend You Against Your Criminal Charge