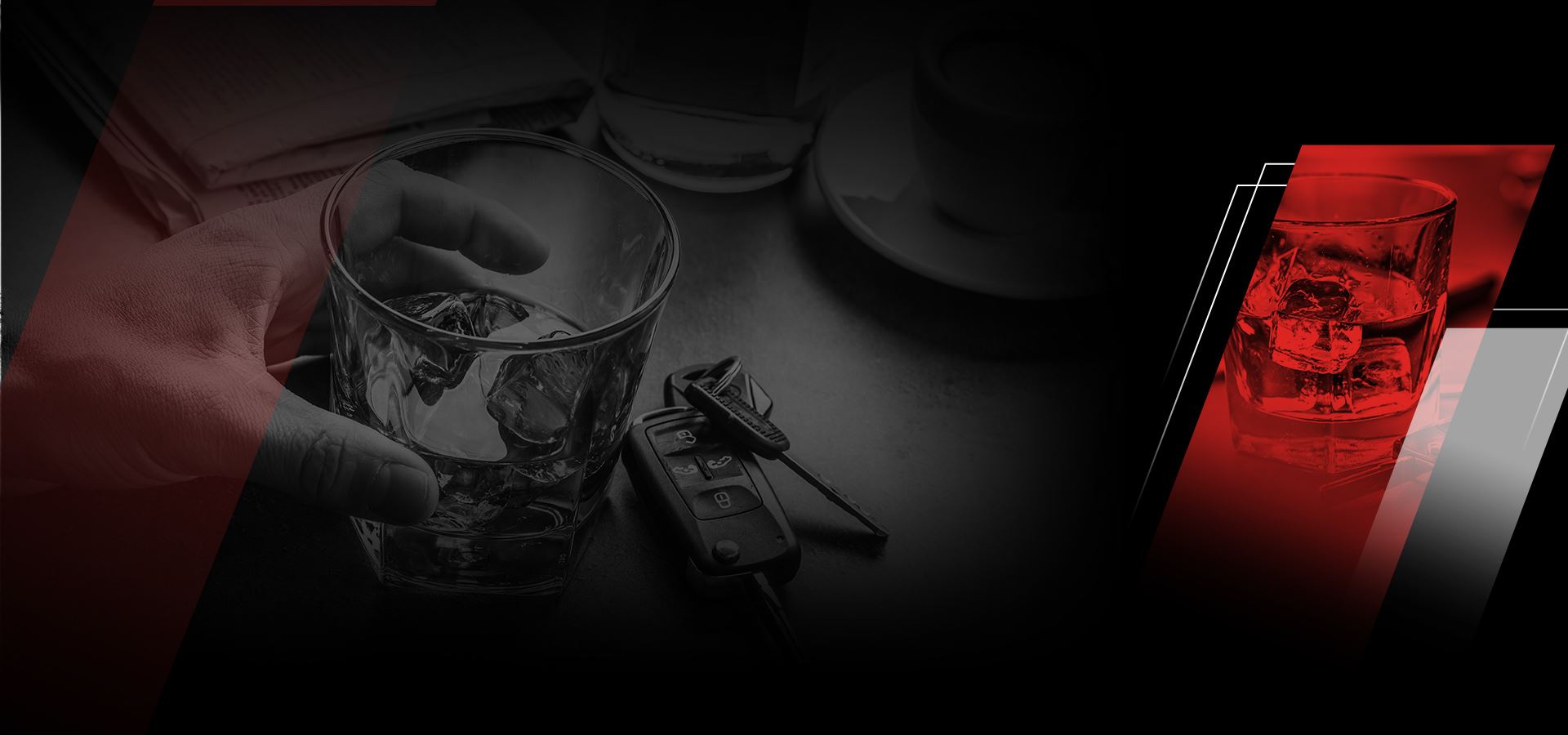 Felony DWI
Boldly Defending Your Best Interests
Austin Felony DWI Lawyer
Is DWI a Felony in Texas?
Driving While Intoxicated (DWI) is treated as a very serious offense in Texas. While a first and second-time DWI is typically a misdemeanor, there are many cases in which you can face a felony DWI in Texas, even if it's your first DWI offense. An otherwise misdemeanor DWI can be elevated to a felony depending on additional factors.
Felony charges are a serious legal matter, as they can lead to severe life-altering consequences such as imprisonment, costly fines, and mandatory community service. If you are facing felony DWI charges in or around Austin, it is strongly advised that you take immediate action to defend your rights and protect your future by hiring a knowledgeable and experienced Austin felony DWI attorney.
At Smith & Vinson Law Firm, our Austin felony DWI defense lawyers have ample experience in handling felony DWI cases. We understand the complexities of Texas DWI laws, and we know precisely which legal methods work best when building an ironclad defense. Our Austin DWI defense team includes former prosecutors who have a thorough grip on how the state will work against you in search of a conviction and can use that insight to fight back. From the start of your case until its conclusion, we will be with you every step of the way, from discussing your situation after an arrest to dealing with your administrative hearing and court appearances.
---
Arrested? Call us at (512) 359-3743 to schedule a free case evaluation with an Austin felony DWI lawyer today. Available 24/7.
---
3rd DWI in Texas (Third-Degree Felony)
If you are charged with a Texas DWI as a first or second offense within the last 10 years, you will likely be charged with a misdemeanor. The most common type of felony DWI in Texas is a DWI 3rd Offense. If you have two prior DWI convictions, a third offense will be charged as a felony under state law. In the past, a third DWI would be charged as a Class B Misdemeanor and treated as a first offense if at least 10 years had passed since the date of the last DWI, but this is no longer the case. Today, any prior DWIs can be used to enhance a new charge.
If you are convicted of a 3rd Offense DWI, you can face a prison sentence of 2 to 10 years and a fine of up to $10,000.
A third DWI within 10 years in Texas will generally be charged as a third-degree felony carrying the following potential penalties:
A state prison term of from 2 to up to 10 years
Fines of up to $10,000 plus additional costs and fees
Up to 600 hours of community service
Ignition interlock device to be installed and maintained in your vehicle at your expense
A driver's license suspension of up to 2 years
Substance abuse treatment and/or program
Attendance at a DWI Impact Panel in which victims relate their stories of loss due to drunk drivers
In a subsequent DWI (fourth within 10 years), you may be charged with a second-degree felony punishable by 25 years up to life in prison, up to $10,000 in fines plus court costs, and a 2-year driver's license suspension.
Once convicted, you will likely face a future with the stigma of a felony as well as a DWI record. Your permanent criminal record will be accessible on a routine background check that can make future employment, housing, qualification for professional licenses, or education aid difficult to obtain. If you are a non-citizen, you may face immigration consequences.
Intoxication Assault in Texas (Third-Degree Felony)
Intoxication Assault is basically a DWI but there is an additional element: the defendant by mistake or by reason of intoxication caused serious bodily harm to someone else. No prior convictions are required for a DWI to be elevated to a felony Intoxication Assault.
DWI Intoxication Assault is a Third Degree felony in most cases, although there are a few exceptions. This charge is a Second Degree felony if:
The accident caused brain damage or left someone in a vegetative state
The accident involved a peace officer
There are possible defenses to a charge of Intoxication Assault, including that the defendant was not intoxicated, the injury is not considered "serious bodily injury" under the law, or that the intoxication did not result in the accident or injury.
Intoxication assault is punishable by:
2 to 10 years in prison,
Up to $10,000 in fines, and
Driver's license suspension of 180 days to up to 2 years
Intoxication Manslaughter in Texas (Second-Degree Felony)
Intoxication Manslaughter is similar to Intoxication Assault except the intoxication led to death instead of serious bodily injury. If your intoxicated driving results in the death of another person, you will face a second-degree felony known as intoxication manslaughter. The other person can be another driver, passenger, or pedestrian. The death does not have to occur instantly.
Penalties for intoxication manslaughter include:
2 to 20 years in prison,
up to $10,000 in fines, and
Driver's license suspension of 180 days to up to 2 years
Texas law allows for the "stacking" of punishments for both Intoxication Manslaughter and Intoxication Assault. This means that if there was more than one victim, multiple counts can be charged and the punishments can be added together to run consecutively. This is very different than most felony punishments in Texas that run concurrently, or together.
DWI with Child Passenger in Texas (State Jail Felony)
A DWI with Child Passenger is a unique charge under the Texas Penal Code. Under this statute, even a first-time DWI will be elevated to a State Jail Felony if a child under 15 was in the vehicle. If a child was in the vehicle at the time of the DWI, it does not matter if the driver had no prior convictions.
The penalties for this offense are similar to those of second-degree felony charges, however, a State Jail Felony faces a possible punishment of 180 days to 2 years in jail and a fine of uap to $10,000.
Why You Need Smith & Vinson Law Firm
DWI charges can do more than just put you in jail. They can disrupt your professional life, cost you a fortune in fines, seriously harm your personal relationships, and haunt you long into the future. At our firm, we understand what is at stake, and we will work toward a favorable outcome in your case, such as getting charges dropped or minimized or a sentence reduced. With our thorough understanding of DWI law and a drive to provide outstanding legal service, your case will be in fighting hands. Our Austin felony DWI attorneys represent individuals from Travis County, Williamson County, Hays County, and the surrounding areas.
---
Contact us online or at (512) 359-3743 today to speak with a Austin felony DWI lawyer.
---
What Makes Us Better

The Defense You Need

Passionate About Helping People Get What They Deserve

Highly Communicative & Responsive

Team Approach to Your Injury Case

Highly Personalized Representation

Honest & Straightforward Legal Guidance

Former Prosecutors on the Team
DWI

Our client, a veteran, fell asleep at the wheel and was involved in an accident. He was arrested for DWI and refused to ...

DWI

Our client was stopped for a headlight that had gone out and was then arrested for and charged with DWI. He consented to ...

DWI

Our client was stopped by a police officer for driving the wrong way down a one-way street. A Blood Warrant was issued, ...

DWI

Our client left 6 th Street at 2:00 AM after celebrating an anniversary and fell asleep at the wheel. He was arrested ...

DWI .22 Blood Warrant

This was the 2nd time we tried this case. First one ended in a mistrial last year. 911 caller reported 2 people leaving ...

DWI .17 Blood Result

A soldier on base at Fort Hood hit a parked car in the parking lot of his barracks while attempting to back into a ...
Recent Client Reviews
Earning Our Reputation by Protecting Yours
Their Passion for the Law Is Unmatched

I have my life back and I owe it to them.

- Former Client

Exceptional Legal Strategies

Jarrod and Brad used what I consider exceptional legal strategies and won my case...

- Mike

Top Notch Lawyers

Top Notch Lawyers! They spent countless hours working and reviewing my case and ensuring that my case was dismissed.

- Arion
Free Consultation
Let Us Defend You Against Your Criminal Charge