Traffic Offenses / Class C Misdemeanor Texas
What is a Class C Misdemeanor?
A Class C misdemeanor is the lowest possible punishment in Texas. The maximum punishment is a fine of $500. However, a Class C offense should not be taken lightly. A conviction can affect your driving record, require you to pay a surcharge to the Texas Department of Safety, and make it difficult for you to seek employment. Smith & Vinson Law Firm will work aggressively to get your charges reduced or dismissed. Many times there are alternatives to having a conviction on your record. We can review your case, the relevant law, and negotiate with the prosecutor on your behalf. We do not recommend that you go into court representing yourself. The prosecutor, even in municipal court, is still a skilled lawyer, and a conviction can affect you and your driving record for many years.
Does a Class C Misdemeanor Stay on Your Record?
The State of Texas prosecutes traffic ticket and other Class C Misdemeanors. These types of cases can affect your criminal record for life, ability to obtain housing and/or employment. This is why you need to mount an aggressive defense. The State of Texas is working against you. You need someone working for you. The Austin traffic lawyers at Smith & Vinson Law Firm will work for you. We represent clients accused of traffic tickets and other Class C misdemeanor charges in Austin, Round Rock, Georgetown, Cedar Park, Leander, Taylor, Hutto and all around the Central Texas area in JP and Municipal Courts.
Contact us now for a free consultation at (512) 359-3743.
Texas Class C Misdemeanor List
The most common Class C misdemeanors are traffic/moving violations (such as speeding, running a stop sign, or improper lane change) but others include: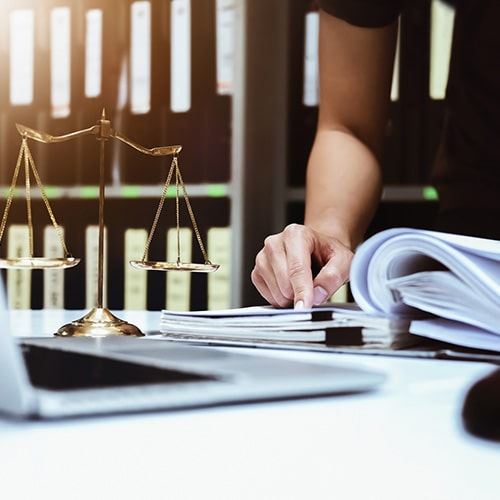 ​
Theft (property valued at $50 or less)
Public intoxication
Disorderly conduct
Gambling
Leaving a child in a vehicle
Possession of drug paraphernalia
Criminal trespass
Open Container in a motor vehicle
Bad check less than $20
Consequences of a Class C Misdemeanor Conviction in Texas
Even though it may seem minor, a conviction for certain Class C misdemeanors can have serious collateral consequences. For example, if you get too many traffic tickets, you will have increased car insurance rates, hefty fines, surcharges, and even possibly the suspension of your driver's license. A theft conviction or a conviction for writing a hot check is considered a "crime of moral turpitude" and can disqualify you from many jobs. A conviction for possession of drug paraphernalia is considered a drug conviction and can disqualify you from receiving federal financial aid.
Though it may not seem like a big deal, it is important that you do not attempt to handle your Class C misdemeanor charge on your own. Call Smith & Vinson Law Firm today and let us fight for you to help keep your record clean.
Get Representation for Your Texas Class C Offense
If you have been arrested or charged with a Class C offense in Austin, Travis County, Williamson County, Hays County, or any of the surrounding areas in Texas contact Smith & Vinson Law Firm. We always take your class C offense seriously and fight to protect your constitutional rights. Jarrod Smith and Brad Vinson are aggressive trial lawyers that will fight for you from day one to get the best possible resolution for your case.
Sexual Assault Not Guilty

DWI .22 Blood Warrant Not Guilty

DWI .17 Blood Result Not Guilty

2nd DWI Not Guilty

2nd DWI Not Guilty

Felony Assault Family Violence Case Dismissed

Felony Assault Family Violence Case Dismissed

Felony POCS & Probation Violation Case Dismissed

Intoxication Assault Case Dismissed

Aggravated Assault with a Deadly Weapon Case Dismissed
Recent Client Reviews
Earning Our Reputation by Protecting Yours
Their Passion for the Law Is Unmatched - Former Client

Exceptional Legal Strategies - Mike

Top Notch Lawyers - Arion

Highly recommended! - Jeffrey

The absolute A-Team for DWI Defense. Period! - John